pedro.schwaller •
Jun 27, 2013
The Scale of Dark QCD
We introduce a QCD-like dark sector with dark baryons as dark matter candidates. Using infrared fixed points we relate the dark matter mass to the proton mass scale. Together with a mechanism that generates equal amounts of dark baryon and ordinary baryon asymmetries, we find a natural explanation for the similarity of the dark matter and baryonic matter energy densities in the universe.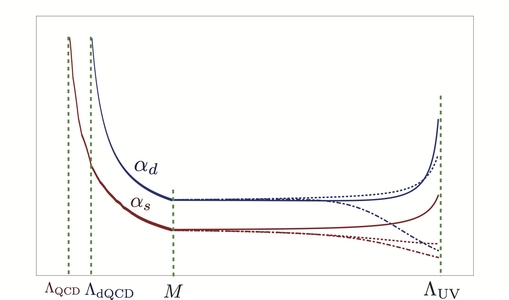 The essential dynamics of our model is illustrated in the figure. For more details, check out the
full paper
Yang Bai and I wrote.